2020 - The Year of Chaos, when the Covid-19 pandemic suddenly occurs and creating a serious global medical crisis. The effects of the pandemic also spread to many different fields, including economics. Understanding this situation, large enterprises have begun to move their investments to countries that are safe and have greater growth potential, such as Vietnam.
Vietnam 2020 GDP
Source: General Statistics Office of Vietnam (GSO) and
Socio-economic reports
Due to COVID-19 containment measures, such as social distancing and border closure, Vietnam's economic expansion slowed down in Q2 2020, however still maintaining positive growth. According to the government's General Statistics Office, Vietnam's Gross Domestic Product (GDP) rose 0.36% between April and June 2020.
Vietnam's exports in the first half of this year fell by 1.1% from a year earlier, while imports were down 3.0%. This is not a bad index compare to the world as the COVID-19 pandemic has left a negative impact on all countries.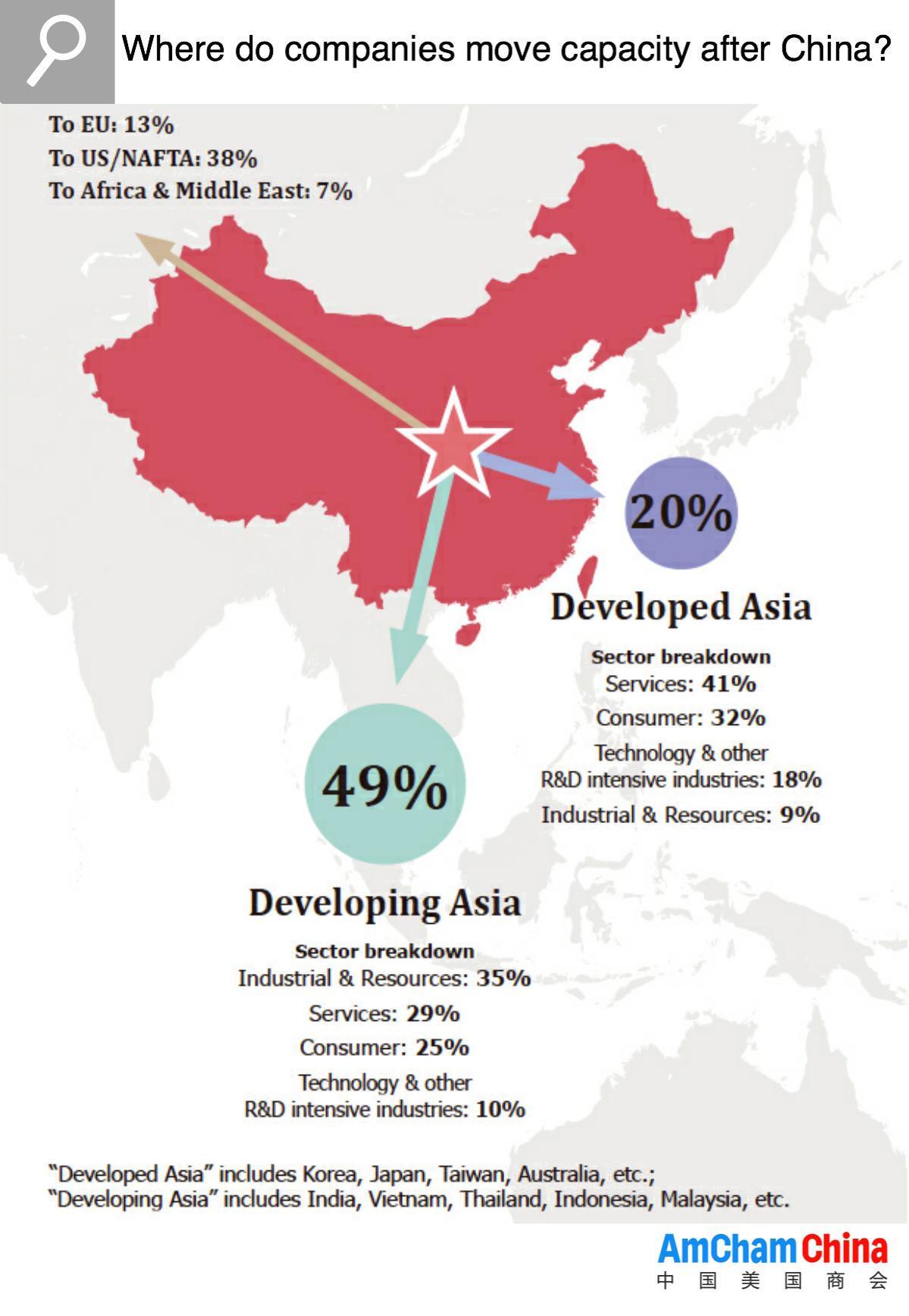 Source: Amcham China
In another statistical list, about 67% of businesses intend to move out of China, 42% of them want to move to Vietnam with plans to invest in modern technologies such as health, artificial intelligence, robot, big data, fintech ...
Doing business is getting easier in Vietnam, yet still not easy enough. Specifically for Foreign companies moving their factories to Vietnam or Manufacturers that produce in Vietnam and are used to selling in foreign markets. One of the difficulties they will have is producing media content for their products.
So what are the common problems businesses face?
● Geographic Distance:
It takes a lot of money and time when you have to move products to another country after produced to get high-quality images - videos. Moreover, the Covid-19 pandemic is still happening, the transportation is restricted, causing businesses to spend a lot of time waiting and other jobs overlap.
● Differences in language:
Some company will find their visual production team at the local province in Vietnam, where they manufacture. However, not everyone in Vietnam can speak English fluently. The information might be misunderstood or miscommunicated leading to poor work results.
Don't forget that the product image will directly affect the sales - marketing plan of the business. Your company may be late for the sales campaign just because there are not enough "material".
● Service Quality is not consistent
The Vietnam market has a lot of studios - production houses - agencies that produce visual content. The service is extremely diverse with many different prices, and of course, different qualities. When looking for a production house, many clients are confused because they do not know the quality of the partner's service or their working capacity?
It would be great if the client can find a reliable partner who can produce all vívis to them. On top of that, the two can work together from afar, regardless of geography or language of disagreement. The quality of service is the most reliable, helping customers save a lot of unnecessary costs and times.
Tròn House is the business you are looking for. We are the first company in producing creative visual content in Vietnam since 2015. With the following qualities, Tròn House believes that we fully meet the requirements of the business standards:
● Professional - Experiences - Enthusiastic team
Our business includes many positions such as producer, photographer, content creator, stylist, graphic designer, editor, ... to produce from image to design, idea creation, video content, advertising, product advertising, ... Tròn House provides full service that serves all needs of domestic and foreign companies.
Besides, We are a young enthusiastic team, always practicing and learning, adapting new trends in the market. The creativity, quality of Tròn House's service is always updating to provide our customers with the best service!
● Professional English Communication
The second plus point is that each Tròn House staff can communicate fluently in English. Tròn House understands the messages that customers want to convey and will fully perform them into their images - videos.
● Work 100% Online with customers
Cooperating with Tròn House, you will find that we work 100% online via Skype, Zoom, and other software. This is also a quite special point in Tròn House, the geographical distance will no longer be an obstacle to each other. Besides, Tron House will update the service progress extremely closely and carefully so that customers are always assured of the service.
Clients can talk to the Tròn House during the service, the Tròn House staff will always follow and support themselves in detail. Also, during the photo session, customers can observe the entire shooting online session using the above software, information and feedback can be exchanged immediately to save time, customers are also completely assured. In terms of image quality, the concept has met its requirements or not.
● Post-production service
In case, it is not convenient for customers who live far away to send products to the company: Tròn House also has post-production service, photo-video editing, idea creation - design depending on customer's needs and products. So, if you can already have images or videos and want them to show the best of your products, just send those materials to us. Tròn House's production team will do it for you and edit until you are satisfied.
Tròn House hopes that with the above information, you can find yourself a reputable image and content, production team. Not only saving costs and time but also to ensure the quality and progress of your sales plans.
Xem thêm:
COVID-19 MỞ RA CƠ HỘI HỢP TÁC CHO THƯƠNG MẠI ĐIỆN TỬ CHÂU Á
KEM TRÀNG TIỀN "THAY ÁO MỚI" VỪA HIỆN ĐẠI, VỪA HOÀI CỔ SAU 62 NĂM HOẠT ĐỘNG
CHẠY THEO TRÀO LƯU BÁN HÀNG ONLINE KHI KHÔNG SẴN SÀNG, CÓ THỂ KHIẾN DOANH NGHIỆP ĐÁNH MẤT BẢN SẮC THƯƠNG HIỆU
TRÒN HOUSE