Business video production - the most effective and engaging way to build a brand.
If you want to bring all the information about your business to your customers in an attractive and fast way, business video production can help you achieve that goal.
Previously, businesses often use documents or portfolios to introduce the company in front of partners and customers. Sometimes only a few pages, sometimes dozens of pages long, leading to few people wanting to learn or read all these documents.
But now, business video production will help you send to customers information about your business vividly and intuitively. Mushroom history, scale, business philosophy, achievements, products and services… allow potential audiences to understand the true nature of your business and services.
Let's Tron find out how effective a professional business video production will be?
ATTRACT AND ACCESS CUSTOMERS
Videos are one of the most shared pieces of content on social media.
If your video is relevant and attracts viewers, they will share it with people they think will be useful, this action will give your message a chance to attract more potential customers.
So how will you reach your customers?
Based on Google liking videos! Google is inherently designed to bring the most useful information to users, but the more informative content, the more likely it is to show up when users search results.
In addition, YouTube is also owned by Google - it is the second-largest search engine globally. According to Mushroom Network, YouTube is the second-largest search engine with more than 60 billion hours of video watched per month, Google's algorithms prioritize video content overwritten content.
Source: The Mushroom Network
INSPIRE CUSTOMERS
If customers are really interested in your business, brand or product, but they are still hesitant to convince themselves to believe and support you, a business video will boost customers to overcome the psychological barrier, start to believe in the business.
Inherently, video experiences easily inspire people to take action, videos can motivate or influence in ways no other can.
If your business video is shot to navigate the actions of your viewers, over time the viewers will become your customers.
The clearer and more professional the corporate video editing, the more it shows the scale, thinking, goals and operating culture of the business... and the more basis for customers to strengthen their trust in the brand.
So, inspire your customers with a compelling video of your business!
PROMOTE CUSTOMERS TO ACTION
According to Video Brewery, 50% of users have watched business-related videos on YouTube, 65% visit a marketer's website after watching a video, and 12% make a purchase decision.
Do you know? A lot of people go to the internet looking for advice or looking for instructions on how to do something, they are looking for a solution, and all of them are looking to buy a service or product that will help them solve the problem (maybe it doesn't happen the first time).
Customers are also looking for real people they can connect with, help them solve problems, and drive them to the final decision-making step of making a purchase.
And you have the product or service they need, but how do they know how great your company is? How do they know about your distribution network, advertising campaigns, marketing and referrals of your biggest and most successful projects? That you're the one they're looking for?
The only way is to go out there, tell them about you and give them a good reason to act.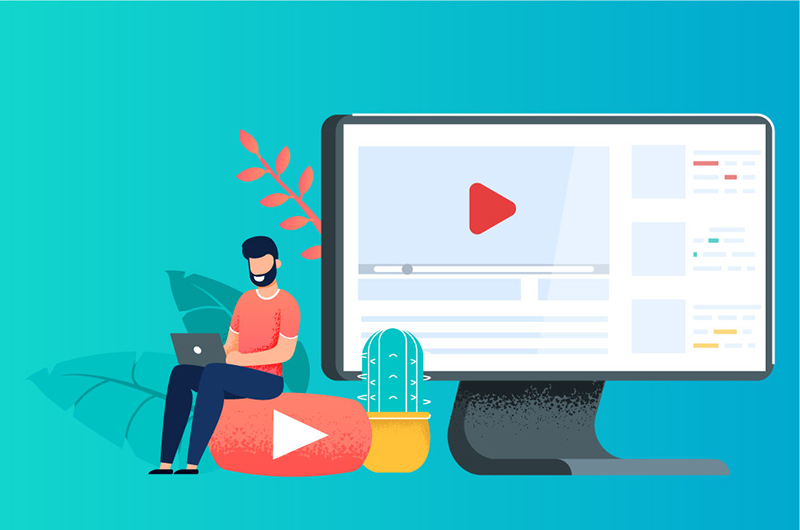 SOURCE: GIAIPHAPMARKETING
CONCLUDE
According to Video Brewery, 75% is the number that executives told Forbes magazine they watch work-related videos on business websites, at least once a week.
That is, when you do a business video shoot and post it on your website, you will have a great opportunity to interact with an executive who was looking for your services but not contact to arrange a meeting as they are too busy.
Business video production is a great way to promote your products and services to customers quickly, contributing to attracting more potential customers.
If you have doubts about using video to promote your company, or are you considering whether to do business video editing? Here it is: according to Highfive Media, 82% of companies that have done business video production think that business video marketing is an important part of their business strategy.
However, if you want to make a business video but don't have enough experience to do it, you can hire a video production company to help you with this.
TRON HOUSE believes that, with many years of experience in performing professional business video production, we can help you a lot.
More than shooting beautiful videos and images, TRON HOUSE will take the time to understand you, your goals, your company's culture and values, and communicate your message most engagingly.
READ MORE:
TRON HOUSE