BRAND MARKETING PHOTOGRAPHY
For many businesses/enterprises today, participating in trade shows is also a way to promote products and services to target customers. Moreover, it is also the right time for you to introduce your brand to the market. At that time, it is equally important to save the moment in this event. Therefore, the exhibition image and video producing service will help businesses promote, build images, reach consumers and make documents later. To be able to make a perfect product, please read the following detailed information.
ADVANTAGES WHEN USING THE SERVICE OF EXHIBITIONS IMAGE AND VIDEO PRODUCING
Businesses always want to build the best brand image for customers. In particular, in events such as trade fairs and exhibitions, besides reaching existing customers, the subsequent communication and promotion of products will also contribute to increasing the number of new potential customers. That's why the exhibition image and video producing service is chosen by brands.
Not only that, these images or videos are also considered as "markers" of the business. When an organization has grown strong, these valuable documents will take on a certain meaning, helping management to evaluate the growth of the business over the years.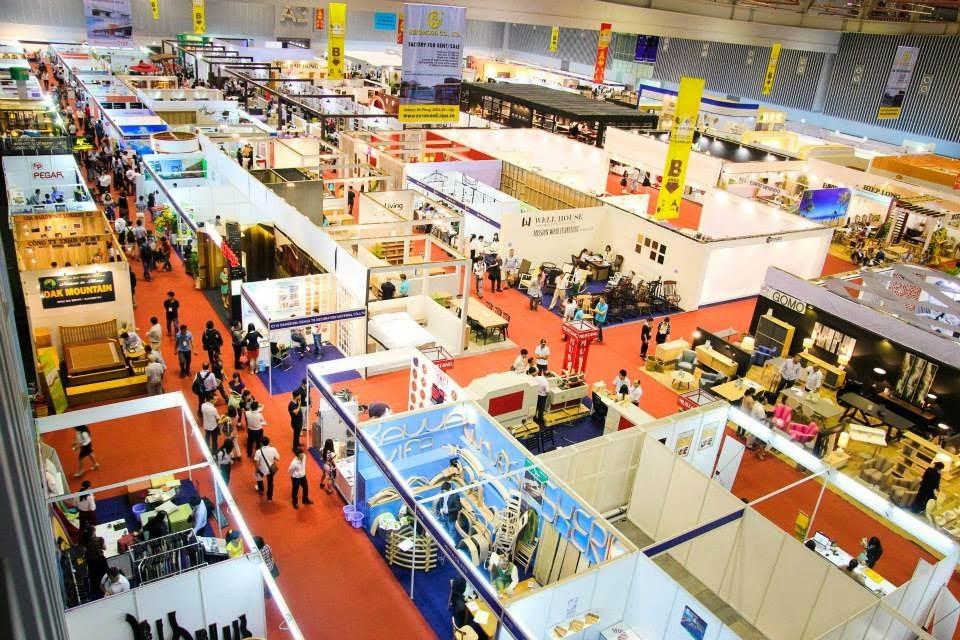 Source: VietnamExport
BASIC PROCESS OF PRODUCING IMAGE AND VIDEO OF EXHIBITIONS
If you want to create beautiful photos and impressive videos, what businesses need to pay attention to is to choose reputable and professional production units with a clear working process. Accordingly, a basic process for exhibition image and video production usually goes as follows.
When making a set of photos or videos, the most important factor is the script. Therefore, during the work, you should ask the production team to present the script idea and content in detail. Should clearly define factors such as footage/shooting, video duration, MC script, ...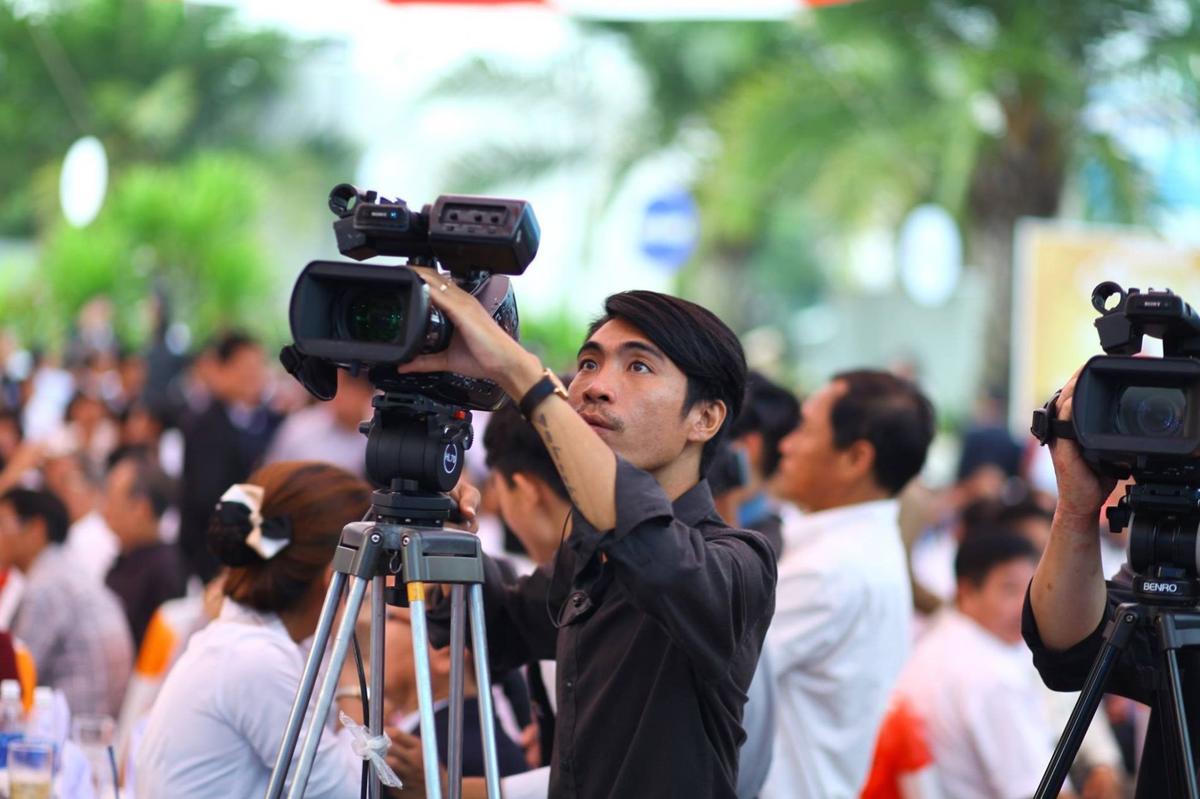 Source: Ha Nam Electronic Newspaper
Besides, when taking pictures or taking photos directly at the exhibition, the images that should be highlighted are booths, product layout, product images, staff uniforms, ... With large-scale fairs, don't forget to invest in panoramic shots to show the magnitude of the event.
If you have the opportunity to interview customers participating directly at the fair, quickly grab this valuable moment. It is a valuable material for you to skillfully integrate into your videos and photos. Note, remember to ask your client's permission if using their images in communication materials.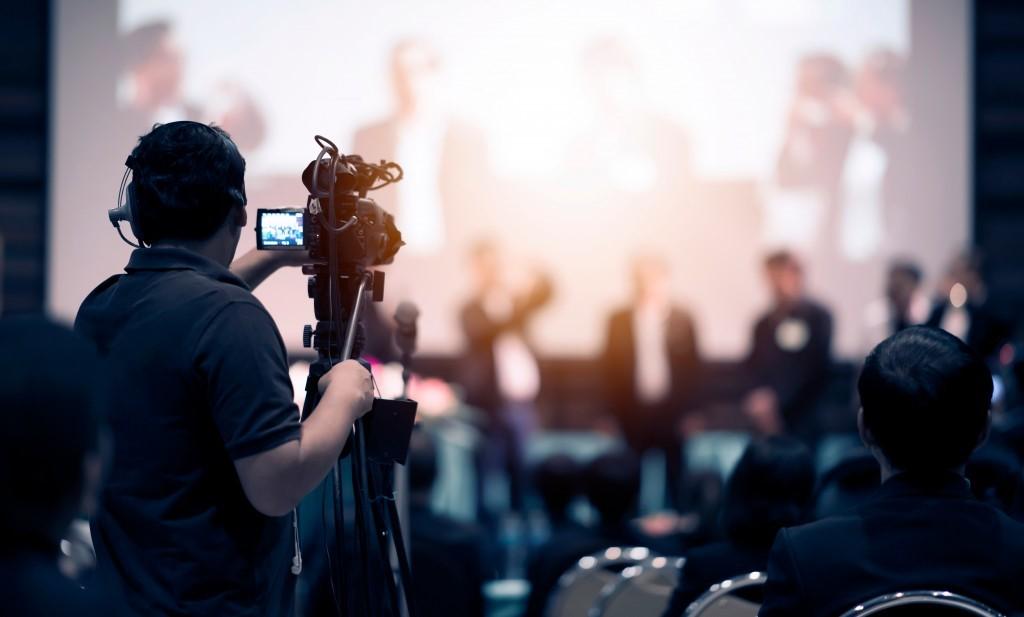 Source: Fresco News
After filming and taking photos of the exhibition, post-production will be the next step to "enchant" your products to be more perfect. This is the stage where the producer will have video editing, add effects and sound, correct the color of the image, ... Once completed, it will be sent to the customer (business) to review and edit, to complete a final product.
TRON HOUSE - PRODUCTION UNIT SPECIAL SUPPORT FOR BUSINESSES
In a time of hard competition, especially for media products, it is not easy to create a set of photos or videos that have an effect on the public. Moreover, this also depends on the production team that businesses choose. If you are "aggressively" looking for yourself a film crew to take photos of the fair, TRON HOUSE is the place for you to give your trust and complete the most perfect product.

Source: firstjob. asia
At TRON HOUSE, the images - videos will be taken by the most advanced and modern equipment. From cameras and microphones to cameras and props, we ensure to bring to businesses products that meet certain standards. Tron's staff are talented young people from editing, cinematography, production techniques, all with extensive experience, having implemented many large and small projects.
Through the information that TRON mentioned the exhibition image and video producing service, helped businesses know about the importance of this work item. In addition to the benefits brought, this service also helps you create a certain position in the market, possessing professionalism in the eyes of customers and potential partners.
Read more:
TRON HOUSE