5 TIPS TO HELP YOU SUCCEED WITH VIDEO MARKETING
Today, more than 800 million Facebook users watch videos every day, more than 10 billion watching videos on Snapchat. 90% of Facebook videos are viewed, but the sound is turned off, 82% of Twitter users watch video content every day. With these terrible numbers, businesses are aggressively implementing video marketing to attract more viewers, thereby building a reliable and long-term relationship with customers. Video marketing is really one of the most innovative and effective marketing trends today. Join TRON HOUSE to consult the tips to help you succeed with video marketing right in the post below!
Businesses all now use video marketing as a form of viral marketing. With unique content, appealing, and reaching the needs of customers, video marketing has successfully completed its mission, promoting brand image to customers quickly and friendly.
According to statistics, up to 97% of marketers say video marketing has helped businesses to increase user understanding of their products. It is this content that makes customers convinced to buy products from businesses. In addition, articles containing video marketing are highly appreciated by Google and given priority to rank higher on search results, helping businesses be more known and increase the likelihood of future sales. If you are wondering what to do to be successful with video marketing, let us take a look at some useful tips!
HAVING A CLEAR AND FEASIBLE MARKETING PLAN
Before starting video marketing production, you should start by having a clear plan. In order to be successful, you need to ensure that any step of the video development process is progressing steadily and steadily. Do not plan with non-specific goals, needing to clearly identify which potential customers you are aiming for. When setting goals, do not be to set difficult goals that you can not track, set goals that are easy to follow to get a lot of valuable data.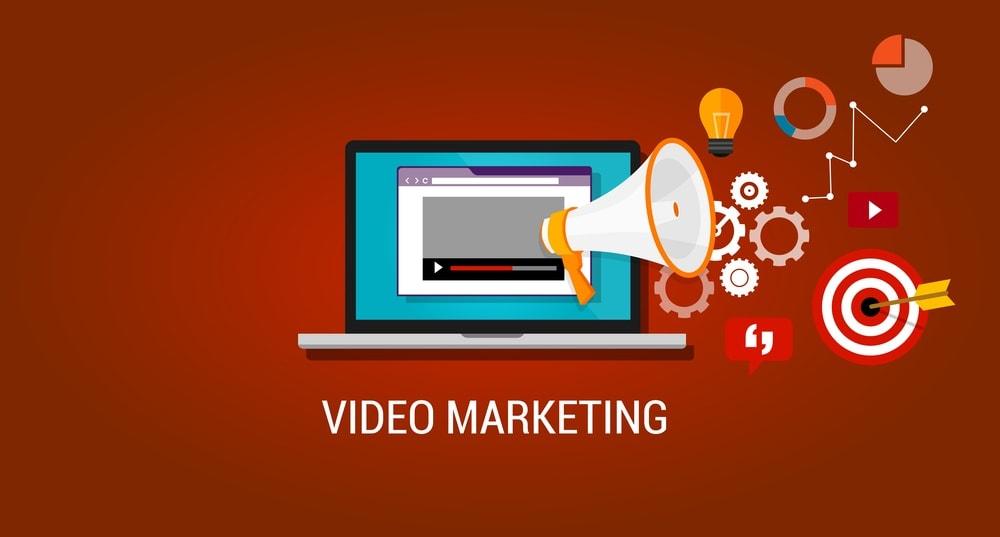 You should consider carefully before implementing video marketing; you need to clearly identify the target about the content, message, and frequency of each video. TRON HOUSE recommends planning at least 3 months with content, footage, messages to convey. In particular, when planning your marketing, you should also reflect on what your business has. Need to know the facilities, human resources, affordability, ... to be able to set feasible goals. There is nothing wrong with ambition, but if you expect goals far beyond your ability, then the risk of failure may increase.
DETERMINE WHAT CONTENT TO MAKE A VIDEO MARKETING AND WHO WILL DEVELOP THE CONTENT FOR YOUR VIDEO
TRON HOUSE believes that the greatest power that video marketing can bring is sharing the images of real people and real things. This is the most humane type of advertising in the digital era, making viewers have more faith in the products of the business. Therefore, brands should eliminate the technical terms to build the advertising scenario of products and services in the direction of the most understandable customers. Building content by telling viewers how your product solves their problem, fueling your viewers' desire to use the solution, is the best step in simplifying your messages.
Not only that, but you also need to clearly identify who makes and produces video marketing. They must have full knowledge and skills related to filmmaking, especially should understand new trends to be able to easily make viral videos. If you choose good and capable people, you have succeeded from the first step in winning other businesses.
LET VIEWERS SEE MORE THAN THEY EXPECT
To be successful with video marketing, an indispensable step is to build the content to shoot. Currently, it is not difficult for social network users to see advertising videos with focused sales content, appearing dense on Internet sites. However, if only focus on this, customers will feel very bored, easily overlooked, or even rejected by the brand. You should build content that is the story to attract viewers. Products should be appeared in a "reasonable manner" and lead the viewer to buy wisely.
Viewers are more likely to be attracted if they think this is an advertising video, but not an advertisement. Successful video marketing must bring customers meaningful messages, content that strikes viewers' emotions to surprise them unexpectedly. Take for example Bitis Hunter, a brand that makes videos promoting shoes, but not just focusing on selling shoes. The brand's Tet series videos have brought meaningful messages about youth, family, ... and the results exceeded expectations.
CAPTIONS FOR VIDEOS ARE COMPELLING AND ENGAGING
Captions for video marketing are considered "spice" to lead viewers to be more curious about your product. An attractive and engaging description can dramatically increase the number of people watching your videos, so don't be afraid to invest in these "spice"!
VIDEO MARKETING PRODUCTION THROUGH A PROFESSIONAL UNIT
If your business does not have a specialized media center and does not have enough human resources to be able to come up with interesting ideas, then find a professional that can help make video marketing smooth and fast. Instead of training and setting up your own media, hiring a reputable unit can help you reduce part of your budget for making professional and effective video marketing.
Making effective video marketing can be a tough upstream battle with many strong competitors out there. However, if successful, the success of your brand will be extremely worthwhile. If you have any difficulties in video marketing production in the future, do not hesitate to make TRON HOUSE be your most reliable and reputable companion!
Read more:
TRON HOUSE