3+ STEPS TO HELP YOU WITH CREATIVE DESIGN IDEAS
Creative design idea is the most important factor in creating a beautiful, attractive publication. Ideas can come from any source of inspiration. Anyone can be creative. A good idea will make great work, and great work will bring about successful advertising campaigns.
For those who work in art, the constant need to be creative will exhaust the source of ideas. So how do you "wake up" creative ideas? Here are some small tips that TRON HOUSE will reveal to you. Follow along now.
REFER AVAILABLE PRODUCTS
Check out available products for creative inspiration
Referring to available products is a way to find creative inspiration that anyone can use. So is the design. References create creative thinking and design ideas.
Referring to available products from the social network, Google or direct competitors is a way to activate the creative thinking ability hidden deep within you. If creativity is the question, learning will be an endless source of inspiration to help you find your answer.
As Steve Jobs said, "Creativity is just connecting things", so do references to other publications. Your job is to connect and chain ideas together so that the result is to create the most suitable creative designs.
Tips: Create a collection of publications you find impressive and save them. So you will immediately have a "treasure of ideas" when you are stuck. In addition to publications found on Google, social networks, … or, you can visit TRON HOUSE's website for more reference.
CREATIVE DESIGN TRENDS UPDATE
As a designer, whether working at an Agency, Client, o, freelancer, keeping up to date with the hottest new creative design trends is something that should never be overlooked. Each year will update a new trend, but this does not mean that all previous design trends are "outdated".
3D DESIGN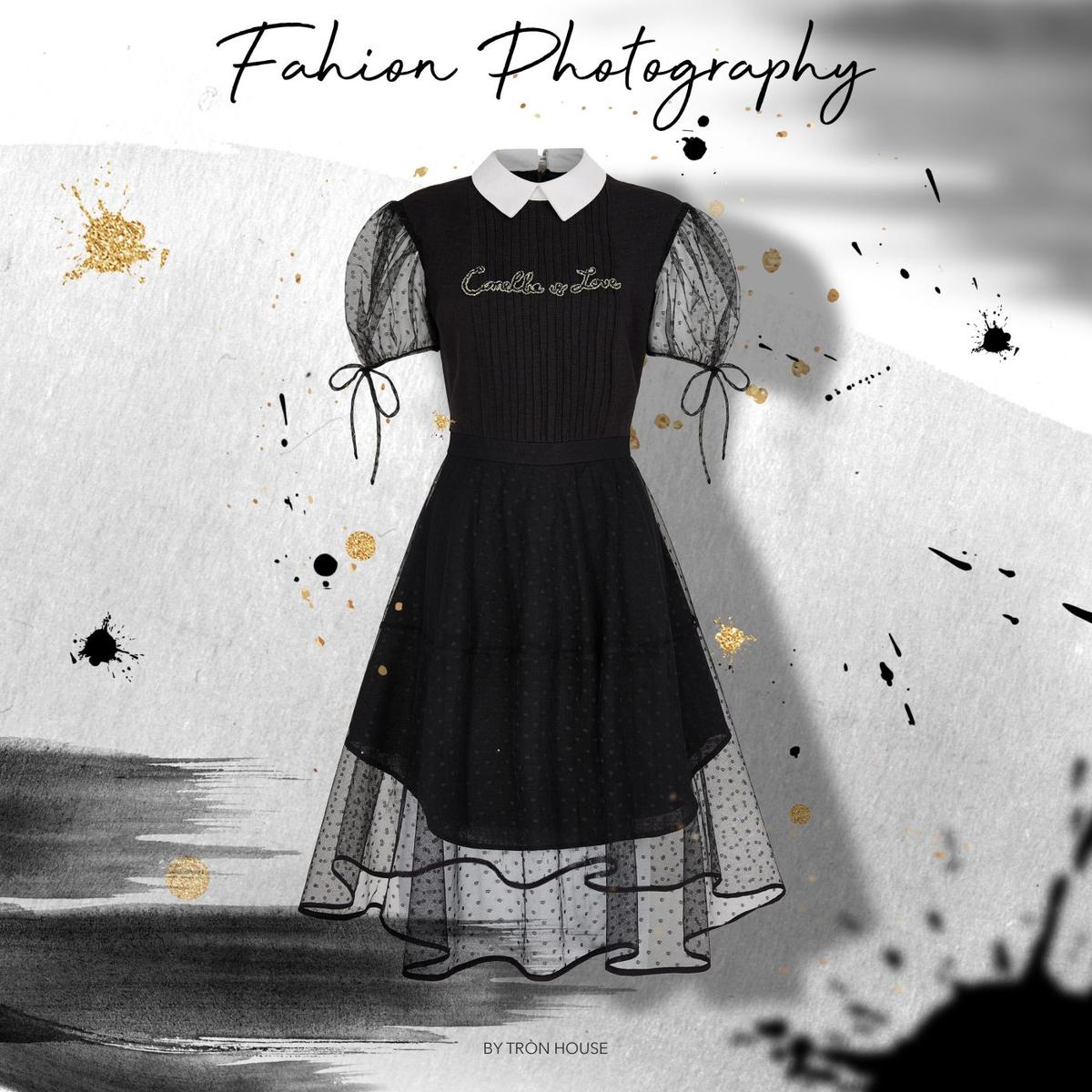 3D design trends
3D design is no longer a new trend for any creative designer. Just search on Google, you will easily find phrases like 3D games, 3D paintings, 3D movies,…
3D is an abbreviation for 3 - Dimension. It means a 3-dimensional design including depth length, width and depth. 3D designs are undeniably the most loved ones. The reason it's loved is simple - 3D design creates realism.
TYPOGRAPHY
Typography Trends
Typography is a creative art and graphic design creating trending works. Basically, Typography is an art style of typesetting. This art has no specific rules about font, arrangement, spacing between letters. You are free to create your own ideas. Therefore, it can be called, the creative art of Typography is the art of mess.
Specially, you can combine Typography with textures, geometry, even other design trends like 3D to increase creativity even more. However, be careful not to overuse this trend, otherwise, you will create extremely messy products and then look here.
MINIMALISM CODE
Minimalism trend
Minimalism is also known as the minimalist trend. If other trends enhance the color, increase the hype, Minimalism applies the principle of "attracting 8 seconds". It is also a way to help design products convey messages to viewers more easily. This will be a very ideal trend if you are looking for your creativity.
The rule of this trend is to minimize everything, including colors to images. However, don't let that stifle your creativity. There is no one unbreakable rule, minimalism is about evolving, expanding and creating, not stereotypes. Feel free to create your own way.
CREATE A LIST OF DESIGNS
To create a creative design, you need to know what you need, what you understand, what you want to do with that design. If in content, making an outline is a top priority to have a complete and attractive article, then in outline design is equally important.
After determining the idea, make a list of information items such as color, layout, ... to locate and outline the content that needs to be done.
Layout
The layout can be considered as the golden key to creating success in design. A design that hasn't been creatively evaluated should have a standard design first. Thus, the rules of design layout were born. You can refer to and use the following rules:
- Design focus: The main focus is the element to attract the eye of the viewer. For example, you want viewers to understand what message you are trying to convey, where to emphasize, place the subject in the center of the image.
Focus layout
- Leading lines: If the focus rule is to place the focus in the middle, this rule uses strong lines to lead the viewer's eyes to the main focus of the image.
Leading lines layout
- Level: In creative design, this is the most basic rule. Simply, it is the contrasting arrangement between the main and secondary elements. For example, in design work, you can arrange a smaller sub-element to highlight the grandeur of the main element.
Level layout
- Space: Returning to the trend of minimalism, attracting the eye for 8 seconds, empty space is the layout that shows the most creativity. Don't simply think that cramming a lot of extra elements into the design is to convey the message, it is really just a disturbance that makes the viewer feel more tired. The trend of the past years is to be airy and clean. With only gaps, creativity will be endless.
Space layout
COLORS
Color is an integral part of a design publication. If the layout is used to convey the message, the color is the factor that attracts the eye. Color is not a simple way of painting, but the color is also a combination of creative inspiration and the designer's emotions.
Color can express freedom, bring classicism and also add hotness to viewers.
In the past year, the "usurpation" of colors with prominent and strong shades such as yellow and gray has made a clear change. This is a great breakthrough in creativity to break the inherent "peaceful" of pastel colors.
If pastel colors are a dilution of warm colors, providing a sense of harmony, strong tones like yellow and gray bring a more luxurious, modern and extroverted design.
This change brings a more objective view to creativity: "Break the rules to make a difference".
Hope the above article has helped you find inspiration to create your own creative designs. Thank you for following the article. Do not forget to contact TRON HOUSE if you have a need to use design services, product photography,...
Read more:
XÂY DỰNG Ý TƯỞNG ĐỂ CHỤP HÌNH CONCEPT CẦN "HỘI TỤ" NHỮNG THÔNG TIN GÌ?
BẠN SẼ KHÔNG CÒN PHẢI "CHẬT VẬT" TÌM KIẾM IDEA VỚI 3 Ý TƯỞNG CHỤP HÌNH QUẢNG CÁO SÁNG TẠO NÀY
CHỤP HÌNH LOOKBOOK SÁNG TẠO: LỐI ĐI NÀO CHO NHIẾP ẢNH GIA MỚI VÀO NGHỀ?
TRON HOUSE